We all want to know more about Lynton Crosby, the Australian political strategist who is now involved in Stephen Harper's floundering Conservative Campaign and was fundamental to running successful Conservative campaigns in the UK and Australia. What does he stand for? What are his campaign strategies? What are his connections?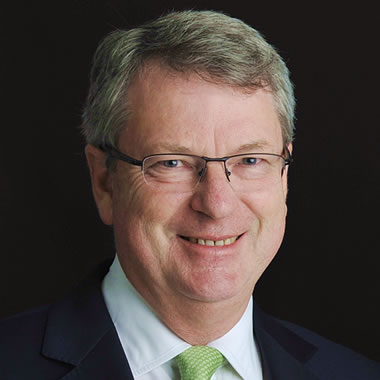 I'd like to find more time to dig deeper into this, but for now I've put together a number of links below and an excerpt from each article.
Crosby is seen as a master communicator and opinion shaper, and has become known as the 'Wizard of Oz' and 'one of the most brilliant political strategists of his generation' because of his considerable success in running political campaigns. He focuses on wedge issues and almost exclusively targeting a campaigner's base, which will fit well with Harper's approach.
As the barrage of Conservative messaging comes our way over the next month, let's keep these in mind:
A strategy paper, drawn up by Mr Crosby's firm CTF Partners and seen by The Independent, proposed targeting key government figures, including the Prime Minister, to enhance the "size, acceptability and profitability of the private healthcare market". It also stated that "insufficient public funds" were a strategic "opportunity" for private healthcare firms. It added the campaign's long-term strategy should be "achieving decision-maker recognition that health investment in the UK can only grow by expanding the role and contribution made by the private sector".
"Mr Crosby's election tactics are deliberately designed to create a degree of xenophobia and fear for 'refugee invasions'.

"His strategy consists of creating the most shameful and grubby tactics – spreading misinformation and uninformed but sensational opinion and debate – we have seen and experienced in Australia since the Tampa election in 2001. We're now seeing the same phenomena developing from the Conservatives in the UK."

Mr Howard and Mr Crosby's response to a row over a refugee ship, Tampa, during the 2001 election proved controversial. False reports that asylum seekers were throwing their children overboard in an attempt to blackmail their way into Australia, prompted Mr Howard's notorious campaign slogan: "We decide who will come into this country."
The Tories used to say there were in favour of this policy, that children should be protected. But now, not long after employing Lynton Crosby, a strategist linked to lobbying in the tobacco industry, David Cameron is backing down.

People will rightly wonder if the Government is breaking its promise, despite the medical evidence and the wishes of British families, in order to please its friends in big business. David Cameron needs to explain why he's doing it, when he decided, whether Lynton Crosby had any input into the decision, and whether he was aware of Lynton Crosby's alleged business interests when he appointed him.

— Diane Abbott, the shadow public health minister
The term "dog-whistle politics" reportedly originated in Australia in the mid-1990s when Prime Minister John Howard — incidentally, one of Harper's political mentors — was accused of using words like "un-Australian" and "illegals" in a veiled pitch for support from racist, white Australians. Howard's campaign manager was Lynton Crosby, often described as the "master of dog-whistle politics."

Crosby introduced Britain to his brand of politics in 2005, creating election messaging for the Conservative party that focused on hot button issues like immigration and crime under the slogan, "Are you thinking what we're thinking?"
"Mr Crosby's lobbying firm, Crosby Textor, represents the Australian Petroleum Production and Exploration Association, an oil and gas lobby group campaigning aggressively for fracking. The association's chief operating officer, Stedman Ellis, has made headlines in recent months for his outspoken criticism of anti-fracking campaigners, telling one Australian paper: "The opportunity provided by shale gas is too important to be jeopardised by political scare campaigns run by activist groups."

The association's members include Dart, the company behind coal-bed methane extraction in Scotland, which holds a fracking licence. George Osborne announced tax breaks for the oil and gas industry just weeks after Mr Crosby's appointment as a Conservative adviser was announced.
According to a source, Mr Crosby said Mr Johnson should concentrate on traditional Tory voters instead of 'f****** Muslims'. The source added: 'He definitely used that phrase' and said: 'Lynton's view was that chasing the Muslim vote and other ethnic groups was a waste of time – and he frequently expressed himself in very strong terms. Some people found it very offensive.'
… Crosby's Maltese firm, Rutland Ltd, was run from the offices of a trust firm specialising in "wealth preservation".
"The game was all about marginals," says Stephen Mills of Sydney University's school of government, "and required fantastic skills of [voter]targeting."

In Australia, Crosby and his longtime business partner and collaborator Mark Textor also honed their electoral technique of "wedge politics": finding an issue that can be exploited to split off an opponent's traditional supporters. With typical shrewdness and ruthlessness, Crosby identified the surge of Scottish nationalism in recent years as a wedge that could be used against Labour, both in Scotland and in England.
But Crosby Textor is just one example of a lobbying company with influences in the highest offices that also work for clients with a direct interest in environmental regulation and policy, climate change and campaigns to shape public perceptions.

Lynton Crosby, an Australian, has a long history of working directly for conservative leaders. He is known among some British conservative political strategists as the "Wizard of Oz".

His company profile lists campaigns for former Australian Prime Minister John Howard. There have been two campaigns for London Mayor Boris Johnson – the first won Johnson his mayoral robes and the second kept them on his back.

Crosby Textor also says it works with the mining industry, oil and gas, retailers and renewable energy companies. Its website declares it has run "700 research projects, 250 campaigns, in 57 countries."

"He's a genius at transforming raw research into compelling communication – someone who presses people's emotional buttons, identifies points of division, and boils complex issues down to their core."
David Cameron's election strategist has denied Labour claims of a "shocking conflict of interest" over his lobbying firm's work on behalf of private health companies at the time of NHS reforms.

Lynton Crosby's company told its client how to exploit perceived "failings" in the NHS in 2010, based on an opinion poll, the Guardian reported.

But Mr Crosby's firm said this had been "simply research" and "misrepresented".
For Crosby-watchers – which includes anyone with concerns about the influence of tobacco and alcohol companies on policy, fracking firms on the UK's energy strategy, and private healthcare lobbyists on the NHS – having concrete proof that Crosby lobbied the government is, though, significant.

Until yesterday we have had to accept both Crosby and David Cameron's denials that he has been meddling in policy. We have been able to connect the dots – from Philip Morris International hiring Crosby's lobbying firm to derail plans to sell cigarettes in unbranded cartons, to the government kicking these plans into the long grass – but never managed to see the full picture.

Crosby has always insisted that accusations that he used his position as Tory campaign director to influence the policy were "false". In a carefully worded statement last summer, he said: "At no time have I had any conversation or discussion with, or lobbied the prime minister, or indeed the health secretary or the health minister, on plain packaging or tobacco issues."

Now we have hard evidence that in late 2012 – just a fortnight before the Tories announced Crosby's appointment as their election strategist – Crosby lobbied his friend, Lord Marland, then minister for intellectual property and a former Conservative party treasurer, against the introduction of plain packaging.
Lynton Crosby Image: http://creativecommons.org/licenses/by-sa/3.0, via Wikimedia Commons